InsideOUT has a range of print and online resources that can be
downloaded Digitally or ordered as physical copies 
click to request printed resources
Rainbow Tamariki and Whānau at intermediate schools in Aotearoa 
Audience: Youth & Whānau, Schools 
Listen to the voices of rainbow tamariki and whānau at primary and intermediate schools in Aotearoa.
Available to watch online.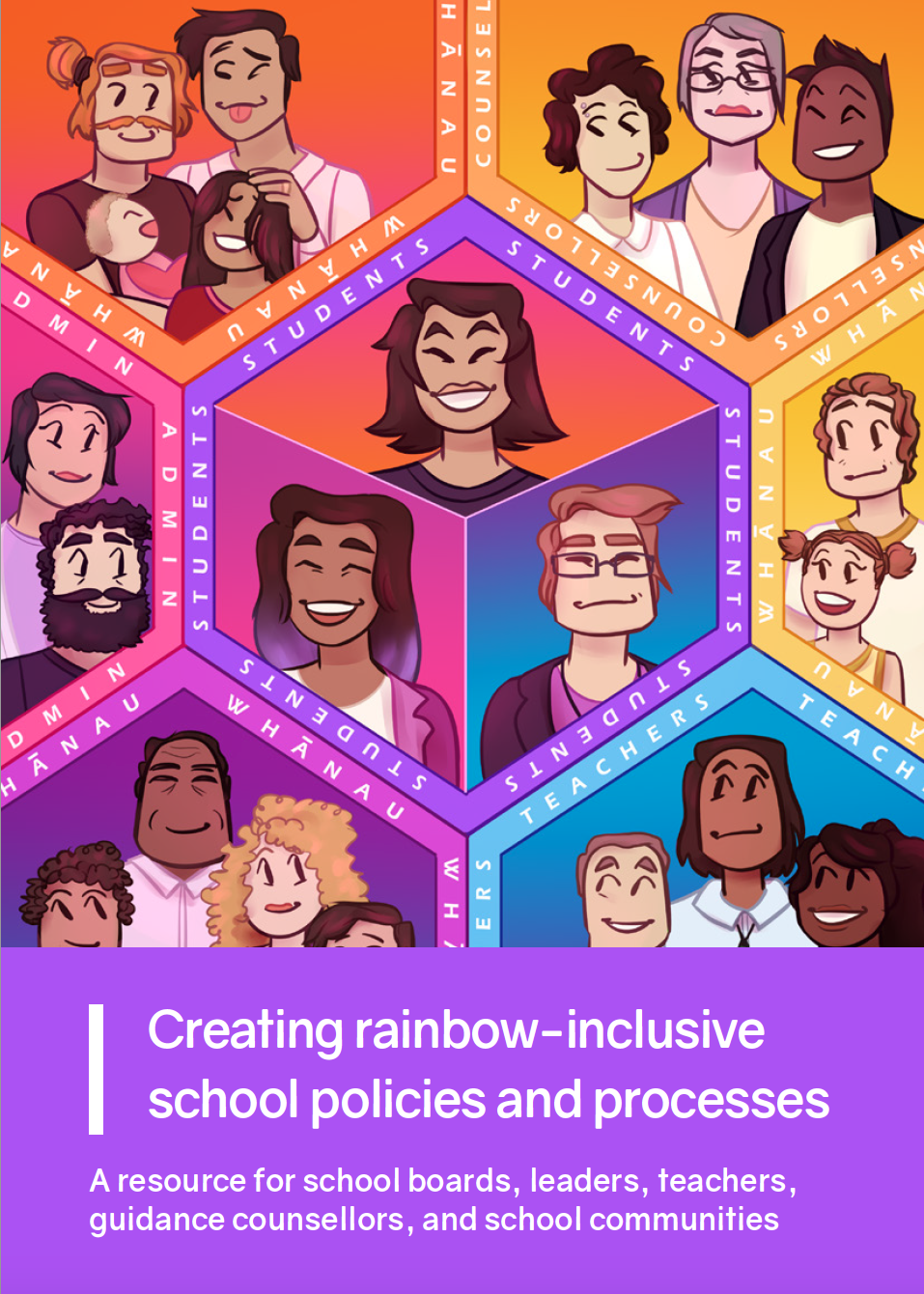 Creating rainbow-inclusive school policies and procedures

Audience: Schools
This resource can be used by school boards, school leaders, and staff members to identify both strengths in existing policy frameworks, and areas where processes and guidelines can be updated or added. It can also be used to provide starting points or ideas for further discussion. Schools are encouraged to adapt the information to align with their kaupapa, values, and commitments.
Available to preorder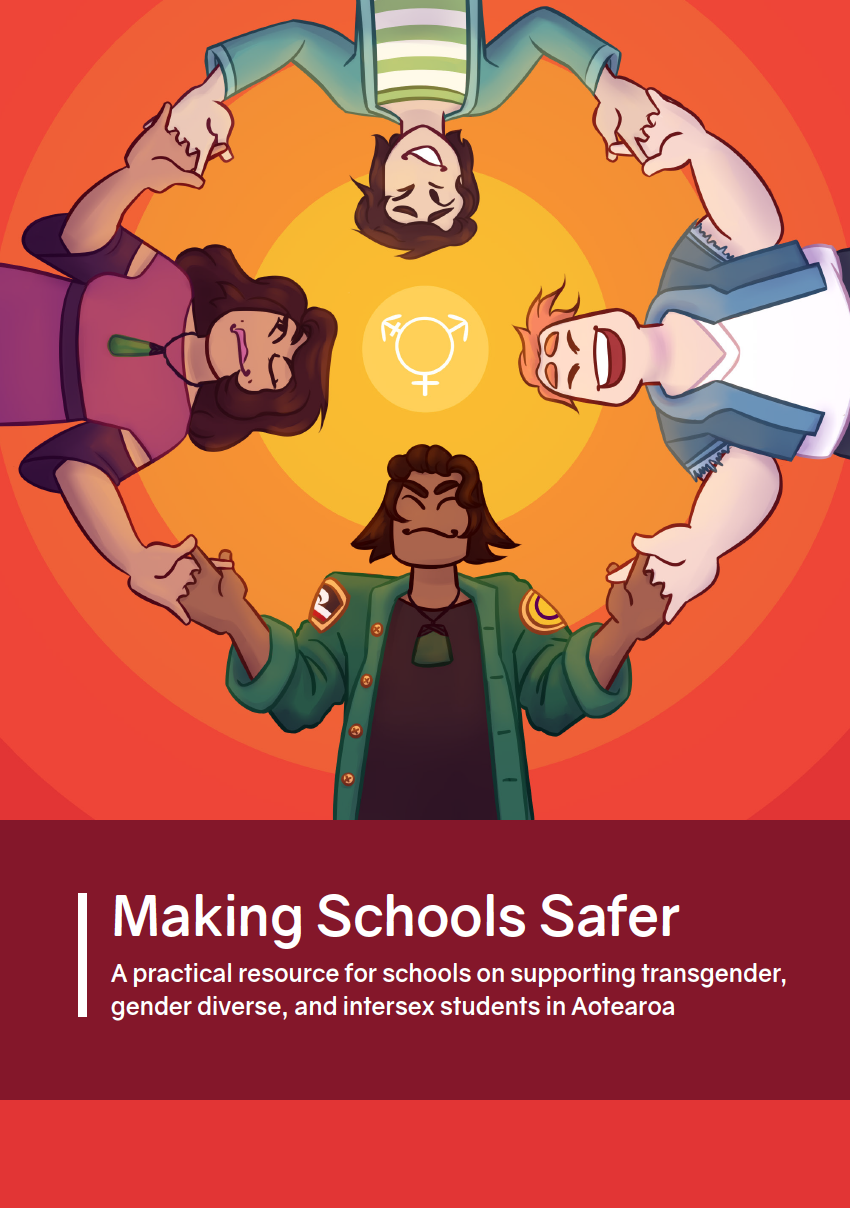 Making Schools Safer FOR TRANS AND GENDER DIVERSE YOUTH
Audience: Youth & Whānau, Schools 
This resource provides information and guidance for schools to create safer and more inclusive environments for their trans, gender diverse and intersex students.
Available to preorder
Additional online resources to Making Schools Safer are available to download here:
Gender transition support plan template
Responding to community concerns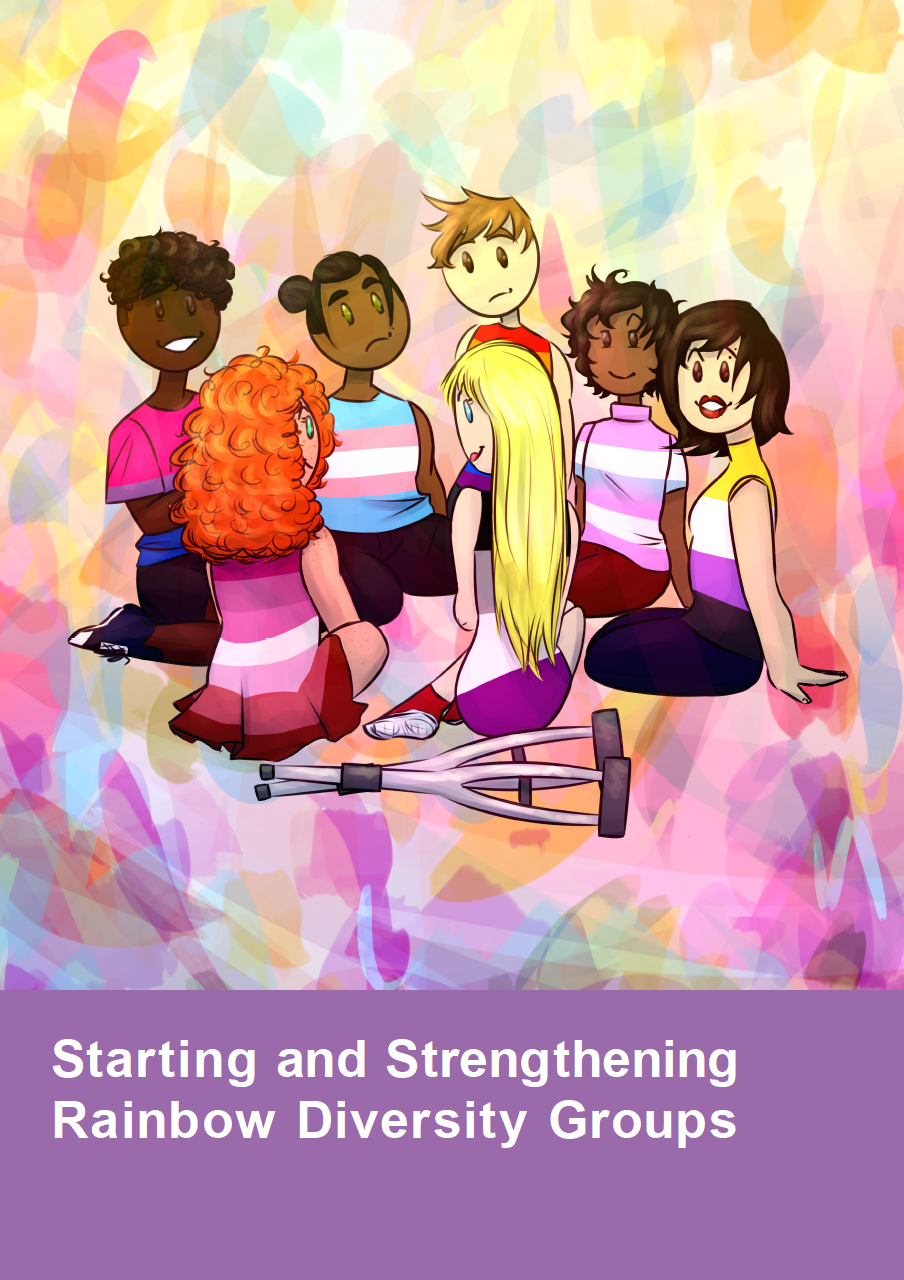 Starting and Strengthening Rainbow Diversity Groups
Audience: Schools, Youth
This resource is aimed at students who have or would like to start a rainbow diversity group or queer straight alliance in their school.
The resource contains information such as how to start a group, what to do in your group, facilitation tips, information for staff, examples of other groups and lots more.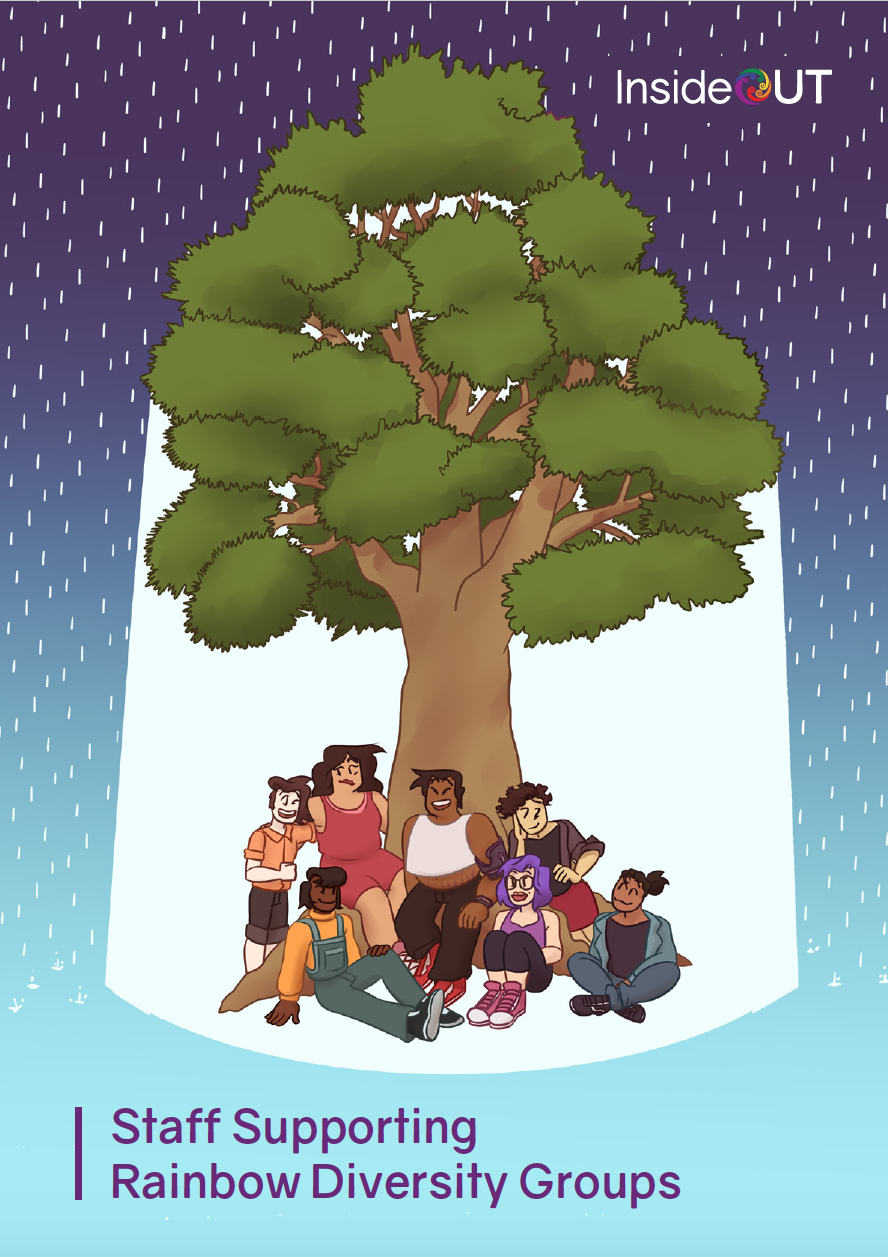 Staff supporting rainbow diversity groups

Audience: Schools
This resource aims to support teachers, guidance counsellors, and other school staff who support rainbow diversity groups/QSAs in their school. The resource covers background information about rainbow communities in Aotearoa, the role of staff supporting a QSA, information about advocating for the group, safety and culture, and working within your school's culture.
Available to preorder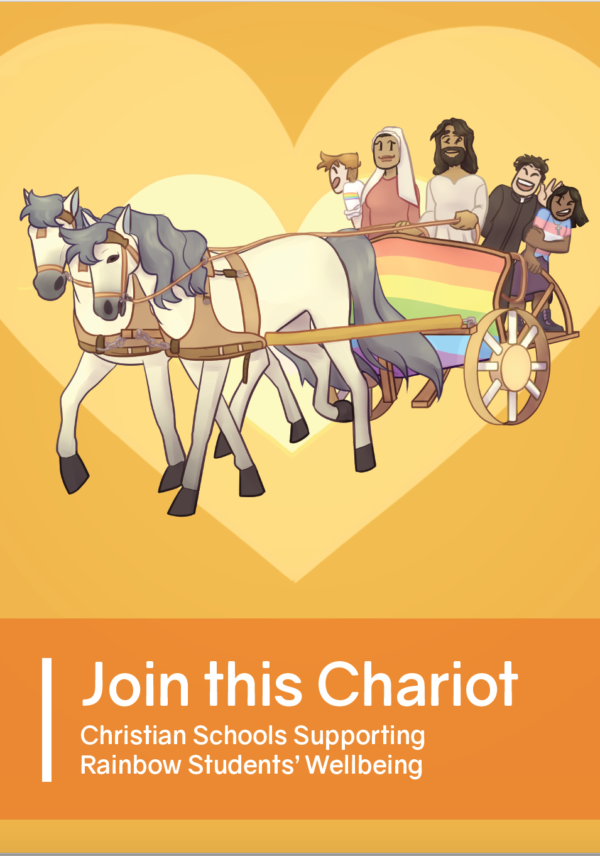 Join This Chariot – Christian Schools Supporting Rainbow Students' Wellbeing
Audience: Schools, Churches, Christian organisations

This resource aims to support Christian faith-based schools to be welcoming and safe places for rainbow rangatahi. We also hope this resource will be useful for mainstream schools in communities where a significant proportion of the community holds Christian beliefs.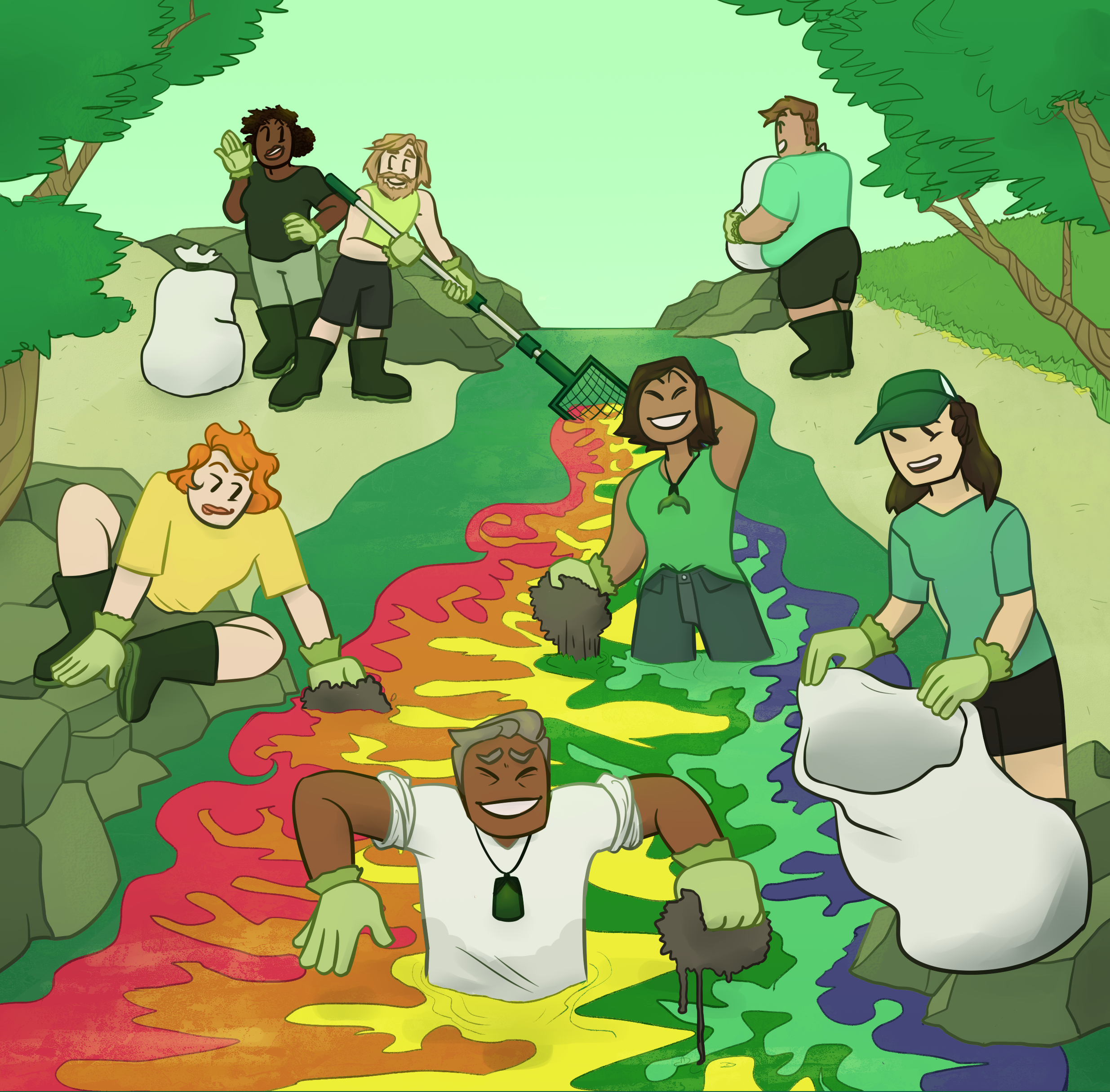 Anti-bullying workbook
Audience: Schools 
An interactive workbook to help those working in schools to prevent and respond to rainbow-focused bullying in their schools.
COMING SOON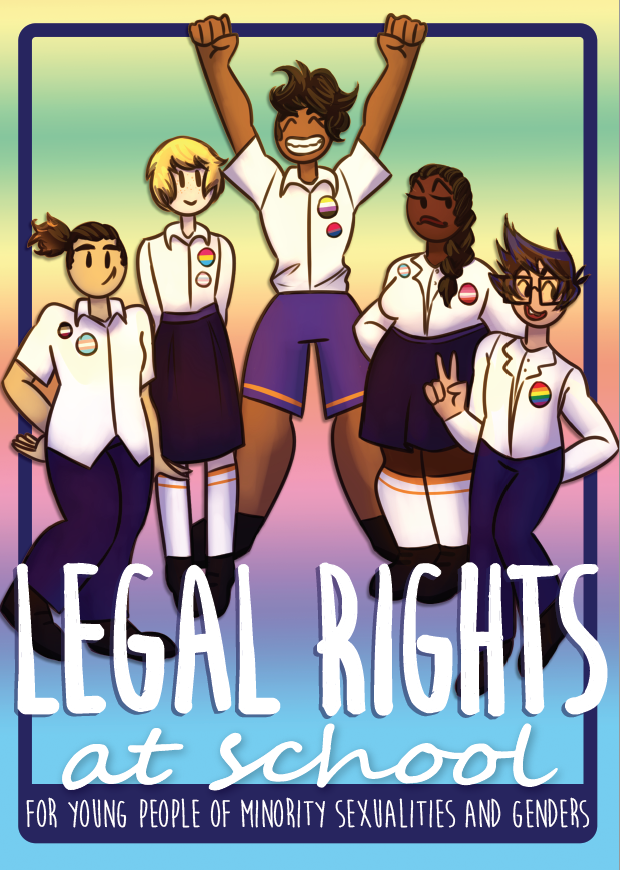 Legal rights at school
Audience: Schools, Youth & Whānau 
Rainbow young people often experience discrimination at school, which can take many different forms. This resource aims to give you an overview of your legal rights at school, covering both issues that might affect an individual, and a queer straight alliance/rainbow diversity group.
Available to download (update coming soon)


Rainbow Terminology
Audience: Schools, Workplaces, Youth & Whānau 
A list of terms related to sex, gender and sexuality, and their common definitions.
Download the resource here.
More Than Four
Audience: Youth & Whānau, Schools

More Than Four is a video resource from InsideOUT, exploring the identities and experiences of and beyond 'LGBT' identities. We interviewed over 30 members of the rainbow community to create a series of short videos speaking explore the experiences of people who are asexual, aromantic, intersex, non-binary, bisexual, pansexual, transgender, takatāpui, fa'afafine, akava'ine, queer parents and people who identify as both Māori, Pasifika or Asian and queer..
More Than Four has been created as a free resource to be used in a range of ways. This could include holding a screening event for your community, using the videos in sexuality and gender diversity training, using them in classrooms, using them in queer straight alliance/rainbow diversity group meetings, sharing on social media and much more!
Available to watch online.
pōwhiri guidebook
Audience: Youth & Whānau 
InsideOUT's Pōwhiri Guide Book was created as an inclusive resource to support young people to understand what a pōwhiri is, and how a pōwhiri can be inclusive of takatāpui, whakawhahine, tangata ira tane and trans and gender diverse people given that gender roles are involved.
The resource is free to be shared and used as it is, however we recommend always checking in with tangata whenua at the marae you are visiting around their inclusion/knowledge around gender diversity. Each marae may have different understandings, and it is best to have a conversation about this early on. You are welcome to use this resource as a tool to support these conversations, and we also recommend the resources at takatapui.nz

Available to download.